Feature Overview.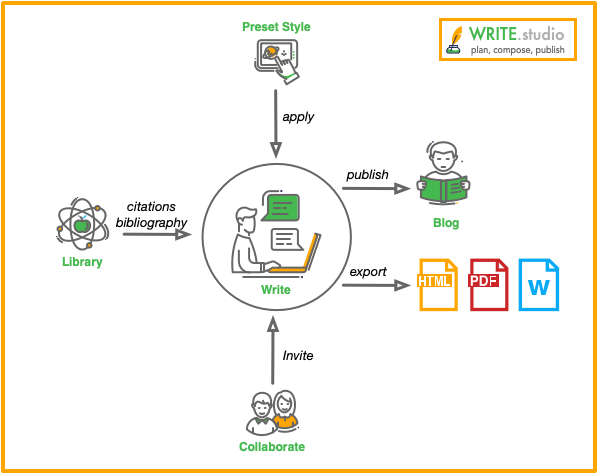 Deadline Tracker
Project due dates recorded in the calendar.
Progress against target instantly updated.
Monitor the flow of work.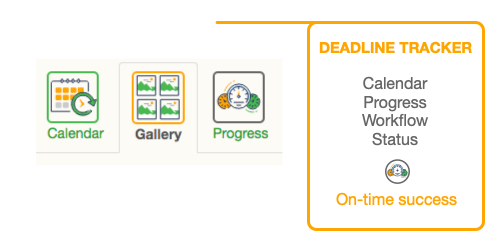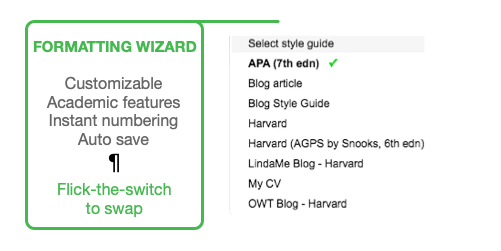 Formatting Wizard
Set-and-forget formatting.
Fully customizable or use common styles.
Instant numbering and auto save.
Smart Editor
Quick to apply text effects.
Quickly add lists or numbered paragraphs.
Change to any of 15 pre-set headings.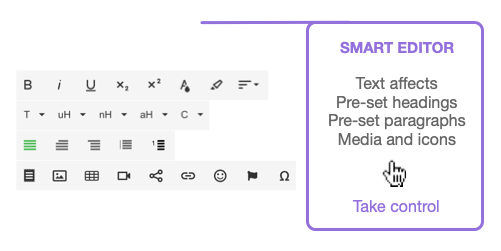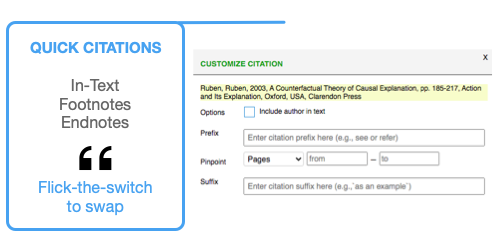 Quick Citations
Link library material into your writing.
In-Text, footnotes, endnotes.
Swap styles instantly.
Fetch It Please
Academic articles, conference papers, and more.
Books online. Url metadata.
Clever fact sheets for every resource.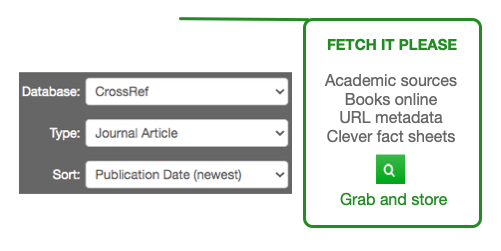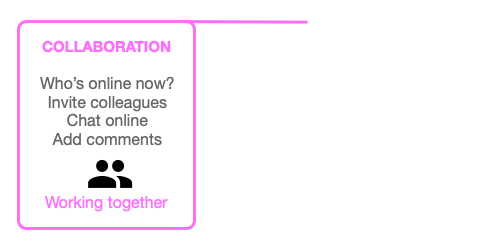 Real-time collaboration
Who's online now.
Chat online. Add messages.
Invite colleagues, reviewers, clients.
Several output types: PDF (print or digital), Word, HTML.
Publish to your built-in blog.
ePub* coming soon.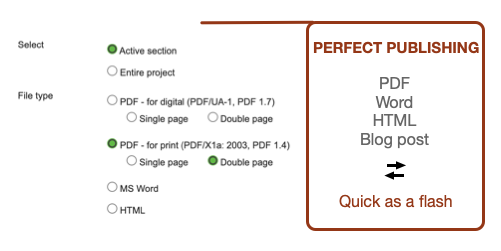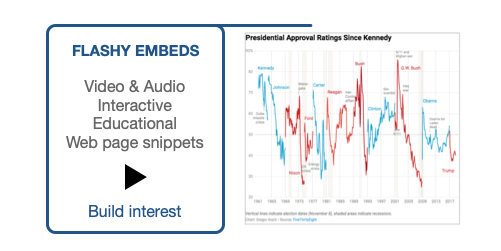 Flashy Embeds
Add a calendar. Video or audio.
Interactive data: maps, charts, tables.
Educational widgets (e.g., H5P).
Web page or snippets